Website LindsayHalladay Santa Clara University
POSTDOCTORAL FELLOWSHIP POSITION
A Postdoctoral Fellow position in behavioral neuroscience is available beginning July 1 (start date is flexible; two year minimum) in the laboratory of Lindsay Halladay (Assistant Professor of Psychology and Neuroscience) at Santa Clara University.
The main research focus includes examining the impact early environmental insults have on the extended amygdala and related socio-emotional behaviors. Specifically, studies dissect cell type- and projection-specific mechanisms underlying behavioral deficits induced by postnatal stress, using mouse models and translational tools. The Halladay lab uses a variety of methods, including in vivo electrophysiology, chemogenetics, viral tracing, and immunohistochemistry.
This Postdoctoral Fellowship is part of Santa Clara University's Inclusive Excellence program. Fellows are partially funded by the College of Arts and Sciences and therefore have small teaching opportunities (typically one 10-week course in neuroscience/ psychology during the first year, and two during the second postdoc year).
The candidate should hold a PhD, have an experimental background in a field related to psychology or neuroscience, and a desire to gain teaching experience in addition to research during the postdoc. Willingness to mentor undergraduate students is essential. Experience with in vivo electrophysiology and/or using mouse models is a bonus. Knowledge of Matlab or Python would be a plus but is not required.
Salary is competitive and includes full benefits, a relocation stipend, and annual professional development funds that cover costs for conference travel.
Candidates from diverse backgrounds and/or underrepresented groups in science are especially encouraged to apply. Please send your CV, a brief statement of current and future research and teaching interests, and three references to:
Lindsay Halladay, PhD, LHalladay@scu.edu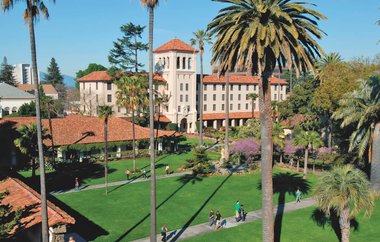 Santa Clara University is located in Silicon Valley, CA (South Bay Area).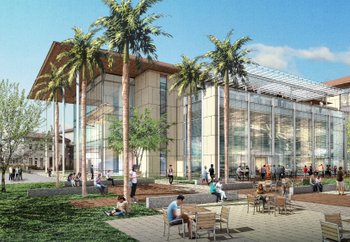 SCU is putting the finishing touches on a new STEM complex (above), which will be home to the Halladay Lab later this Fall (we're currently in a nearby building on campus).